Supported models and availabled functions:
Volvo 2015...2020 Learn Keys (CEM MPC5646 / 5748G)
Added option for Learn Keys Volvo 2015...2020 (CEM MPC5646 / 5748G) (OBD +required read MCU by Jtag)
Possible to learn used keys from other cars
Supported regular and keyless systems
(available from 14.12.2020)
*
To purchase a package or single licence you must have the Multitool UHDS interface. When purchasing a licence, the Multitool UHDS interface is automatically added to the shopping cart. Persons who already possess our device may delete the interface from the shopping cart by clicking on the trash icon and entering the seven-digit serial number of their device.

---
Additional options: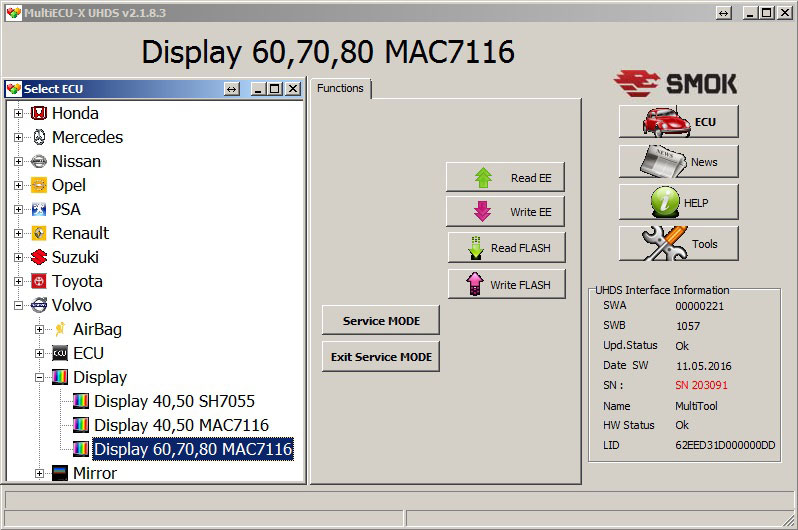 EU0018 Volvo Display change language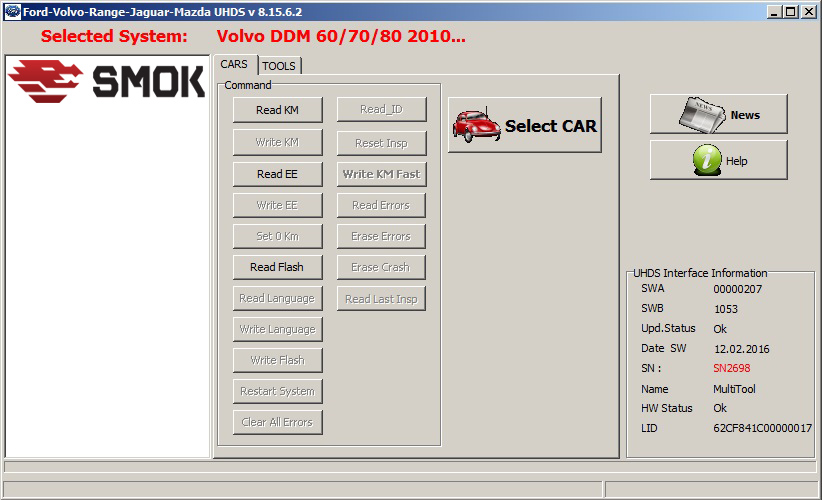 VO0005 DDM/PDM 60/70/80 2010-...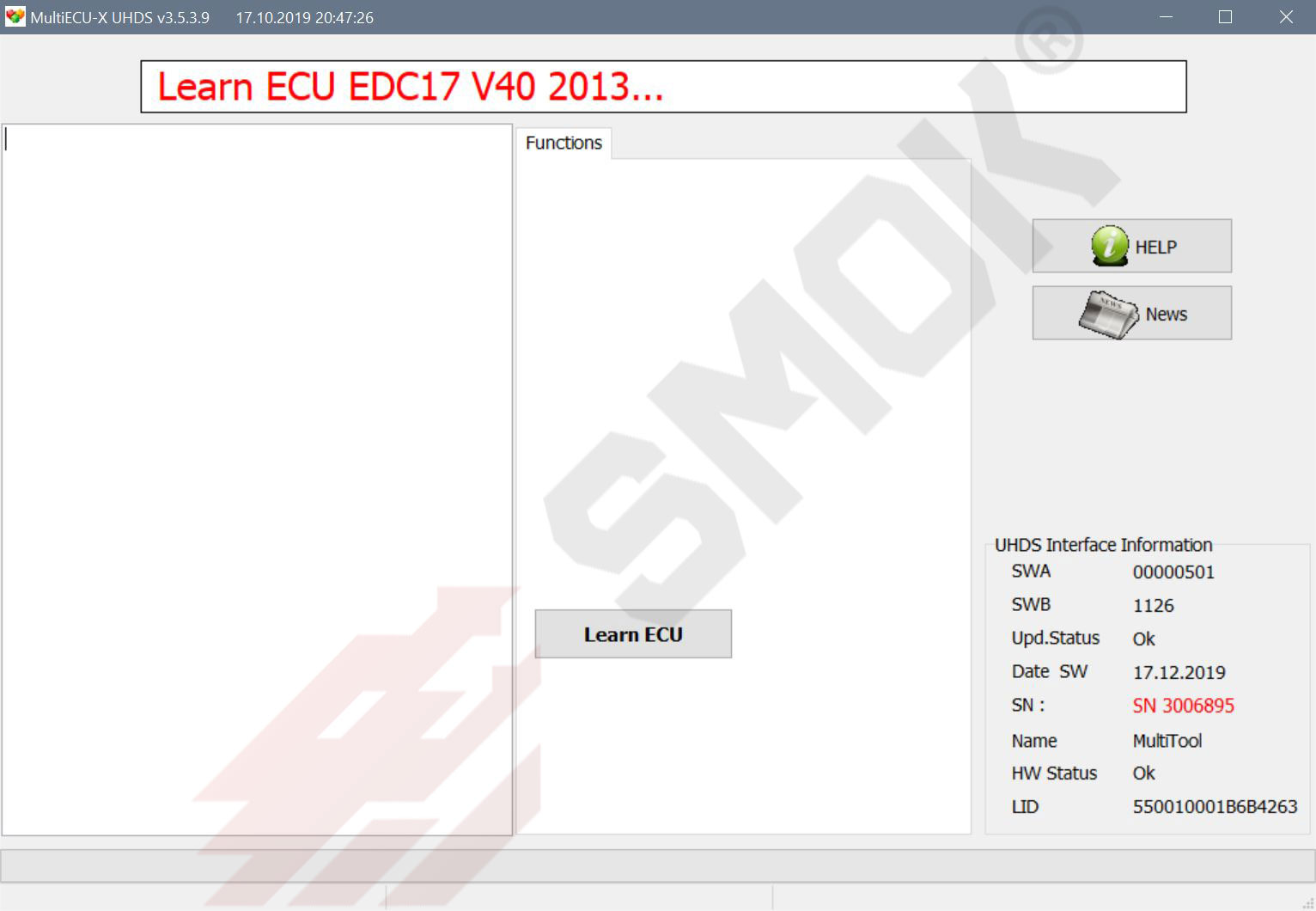 VO0012 Volvo Learn ECU ESP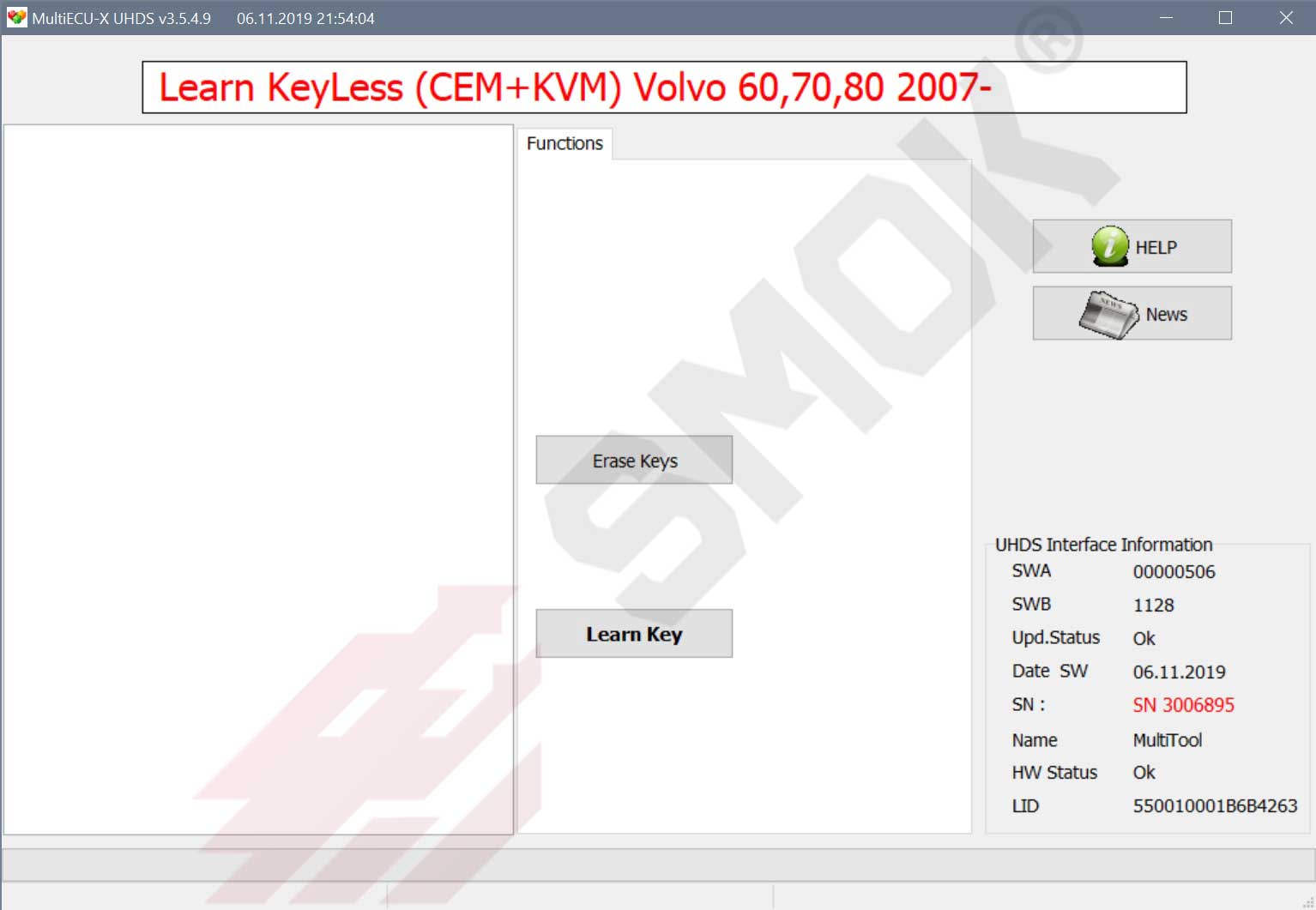 VO0013 Volvo Learn Keys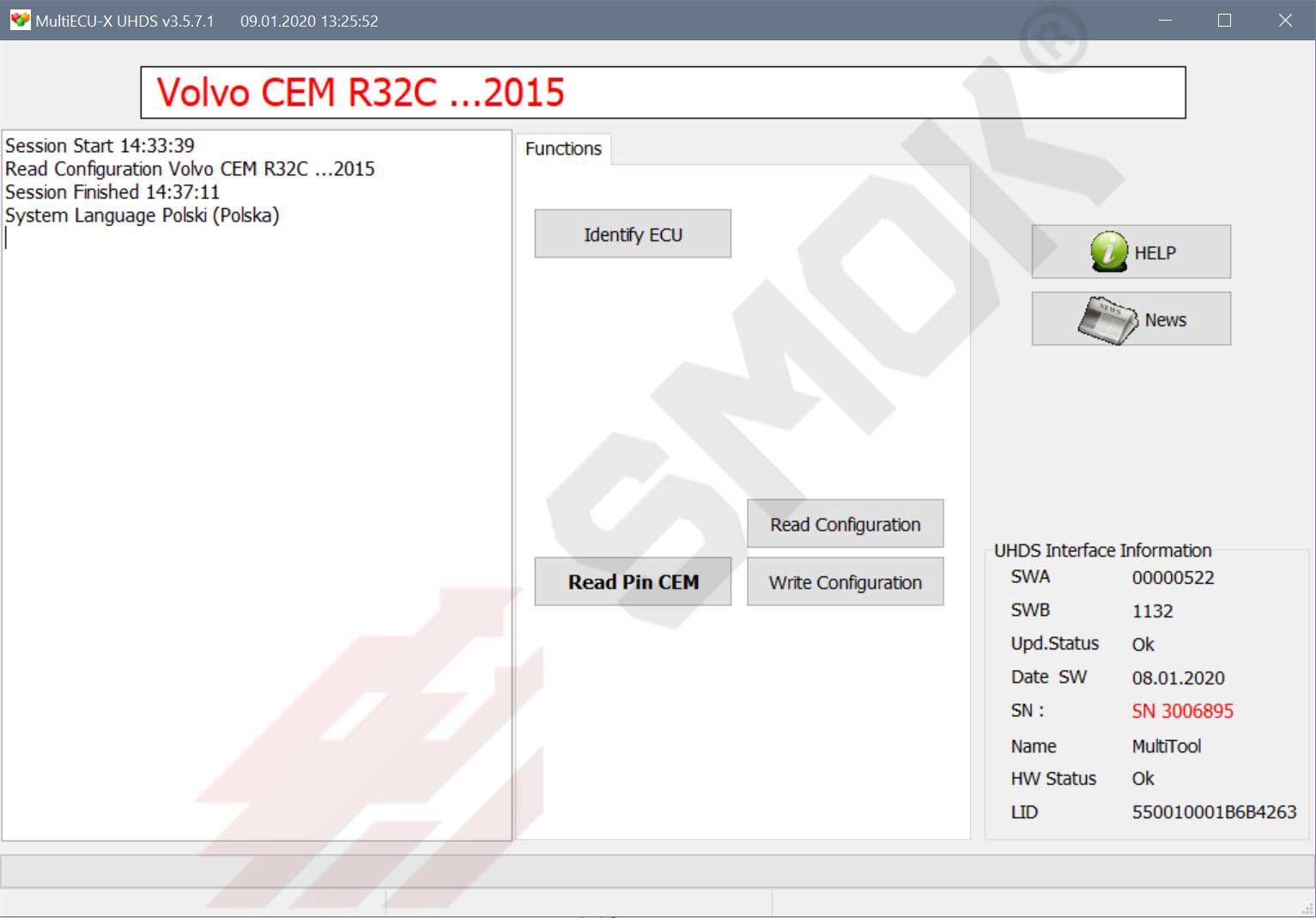 VO0014 Read/Write Configuration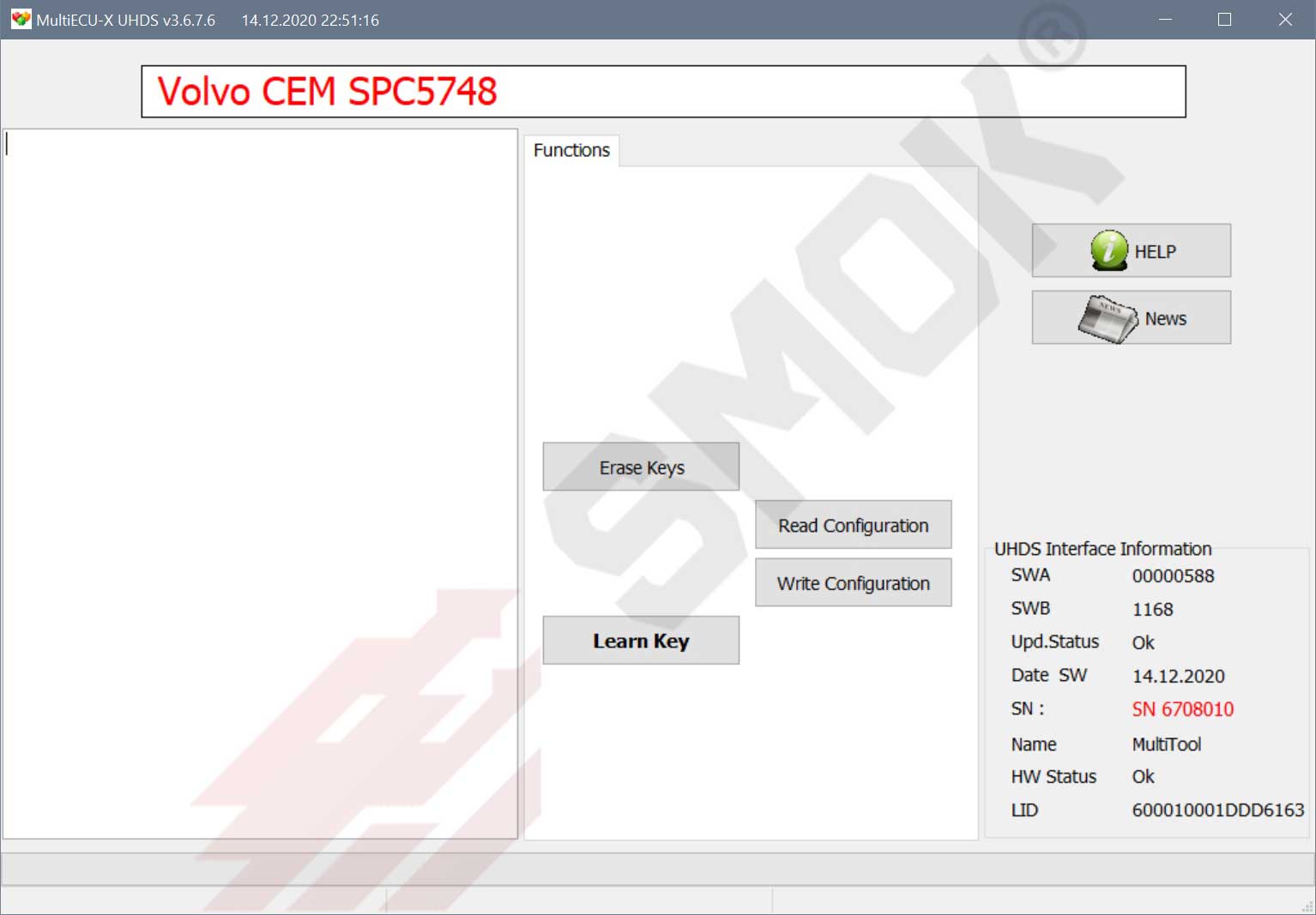 VO0016 Volvo Read/Write Configuration CEM SPC5646/SPC5748