The license to interface UHDS*:


Supported models and availabled functions:
Simos PCR2.1 Read CS+PIN
Read Flash (Tuning MAP) OBD
Write Flash (Tuning MAP + Calculating checksums) OBD
Unlock Flash ECU in Boot Mode
Read/Write EEProm Boot Mode
Read Password for Read/Write Flash in Boot MODE
Read Flash Boot Mode
Read/Write 0 KM (Boot Mode)
Attention:

in order to encode PCR2.1 you need our company's additional licences and programmes. You can also use other producers' software.



---
The additional programms which are needed in the programing process:
VW 0027 Immo Tool option enables carrying the coding procedure
XCAN VW, Audi, Seat, Skoda CAN OBD option enables Security Block reading plus its edition to read the car's up to date data which will be needed while coding
---
PROMOTION: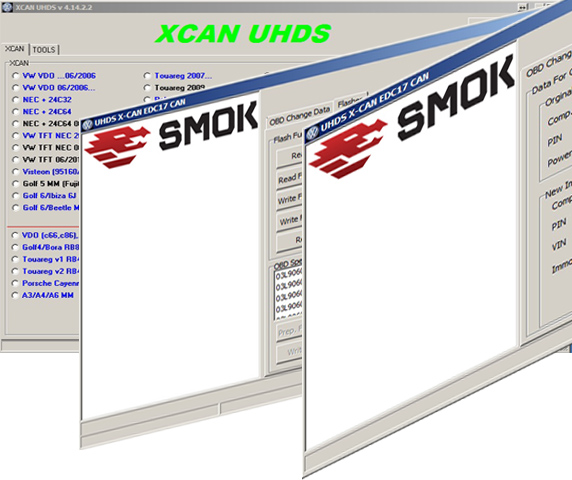 Promotional package:(XCAN+VW 0027+VW 0030)


*
To purchase a package or single licence you must have the Multitool UHDS interface. When purchasing a licence, the Multitool UHDS interface is automatically added to the shopping cart. Persons who already possess our device may delete the interface from the shopping cart by clicking on the trash icon and entering the seven-digit serial number of their device.