The license to interface UHDS*:

Supported models and availabled functions:
Volvo 60,70,80 2006-20017 CEM Read/Write configurations
Volvo 40 2013-2017 CEM Read/Write configurations
The option allows to rebuild the car, add new modules to the equipment or remove them. It allows to change the region of car destianation, for example from UK to EU or USA to EU version. It has the opportunity to turn off the steering wheel lock and many other functions.
All operations are performed via OBD.
It is possible to read the PIN:
via OBD (reading time depends on the type of CEM 0-6h)
PIN reading from a fileread with CEM programmer (reading time 1 minute)
IHU-ICM
service mode. Starting the service mode on the car's central display (First the CEM configuration must be done)
(available from 09.01.2020)
*
To purchase a package or single licence you must have the Multitool UHDS interface. When purchasing a licence, the Multitool UHDS interface is automatically added to the shopping cart. Persons who already possess our device may delete the interface from the shopping cart by clicking on the trash icon and entering the seven-digit serial number of their device.


---
Additional options: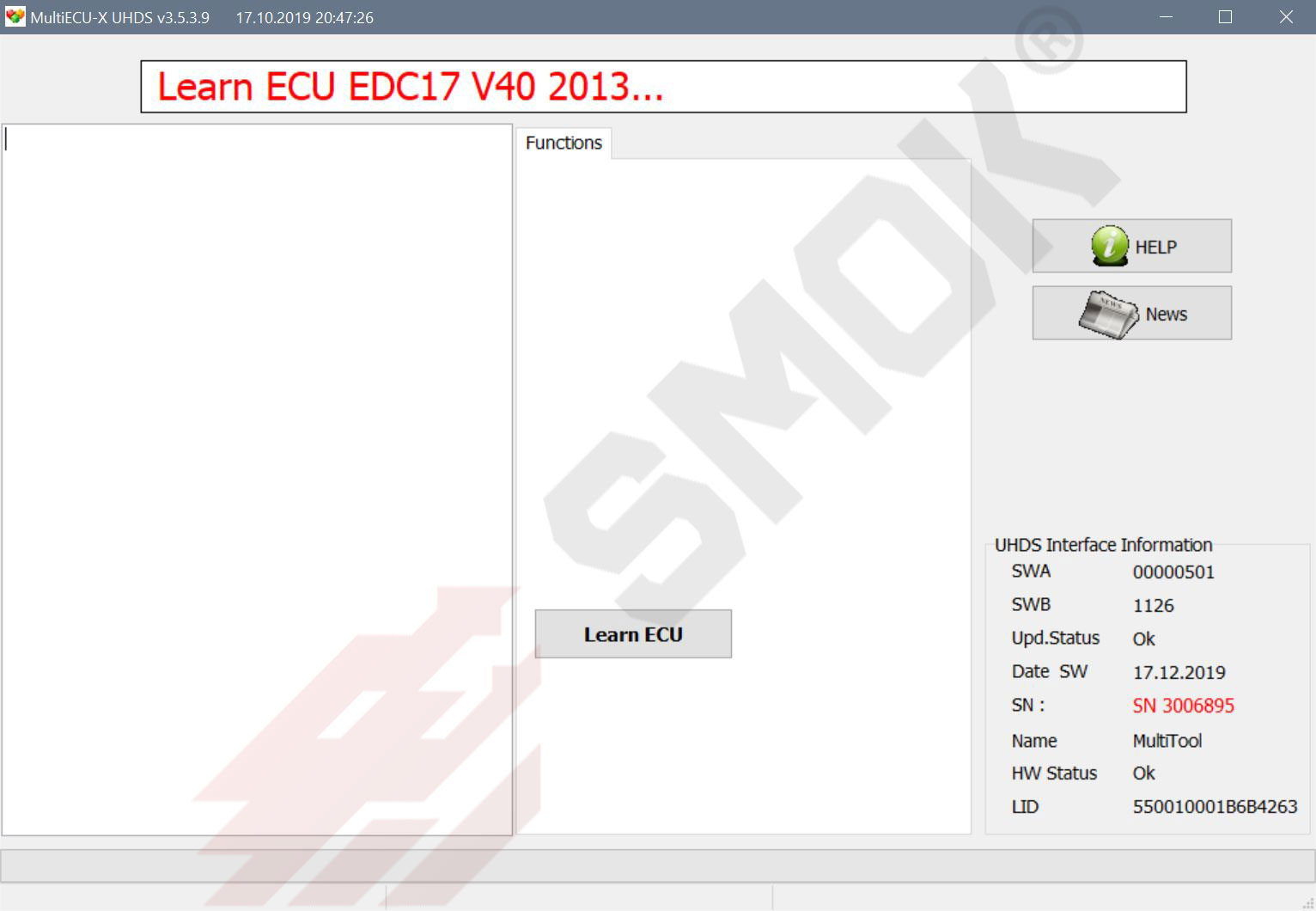 VO0012 Learn used ABS/ESP, ECU EDC17, SID807EVO, Denso MBxx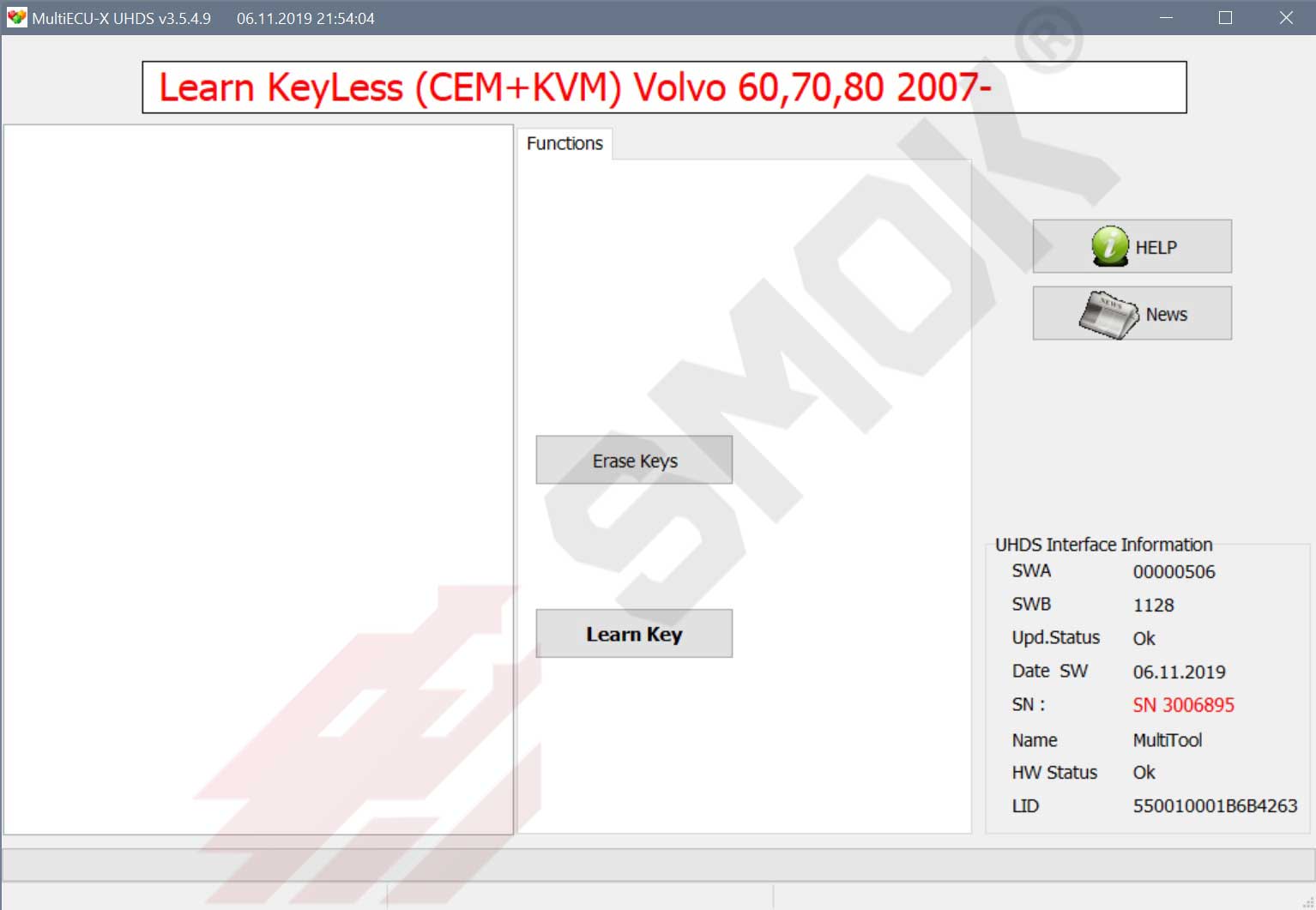 VO0013 Learn Keys Volvo